Purpose Statement
Montessori Visions Academy fosters a peaceful community of respectful, responsible, self-motivated, and independent learners who embrace academic challenges creating a lifelong love of learning.
Montessori Visions Academy is a private college preparatory school offering academic excellence for ages birth through 12th grade that follows the principles of education developed by Dr. Maria Montessori.
Why Choose Montessori Education?
Montessori curriculum designed to support in the development of the whole person, build a sense of community, and ignite a lifelong love of learning.
Hands-on learning using multi-sensory, sequential, and self-correcting materials which provide a concrete learning experience, then moving to abstract memorization.
Individual instruction by caring and devoted educators trained to develop instruction specifically suited to each student's needs and learning pace.
Self-confidence through a personal-best approach in a non-competitive atmosphere and by providing uninterrupted time to complete an activity successfully.
Responsibility through the pursuit of self-direction, self-discipline, individual mastery, consistent work habits, and respectful behavior.
Independence through developing academic, social, and practical skills to last a lifetime.
____________________________
Montessori Visions Academy is a member of the American Montessori Society (AMS). Visit the AMS website to find out more about the benefits of Montessori education.
____________________________
Montessori Visions Academy is authorized under Federal law to enroll nonimmigrant students
____________________________
Check on your student's progress throughout the week

Communicate with your child's teacher

Find up-to-date information on school events

Order online or by phone and earn money for the PTO!
Give code at checkout: SCHXGTS
Annual Montessori Peace Walk
at Sunset Park
Parent Testimonials
A conversation with a parent and her three-and-a-half-year-old about why he prefers to attend Montessori Visions over his former preschool:
"Do you prefer Montessori Visions, or the other preschool?"
"I prefer Montessori Visions!"
"Why do you prefer Montessori Visions?"
"Because I want to do jobs!"
-Candice Kamachi
MVA In The News
Articles about Montessori Education
Maria Montessori and 10 Famous Montessori Alumni - Christian Science Monitor
Montessori Builds Innovators - Harvard Review
MVA is endorsed by the Desert Research Institute as a Green Power School.
Visit http://www.dri.edu/greenpower for more information.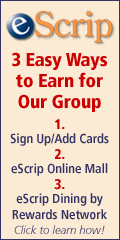 Montessori Visions Academy
3551 E. Sunset Road • Las Vegas, NV 89120
Phone: (702) 451-9801• Fax: (702) 451-0049
1905 E. Warm Springs Road • Las Vegas, NV 89119